South Minneapolis, Minnesota
Master Bedroom, Main Floor Family Room and Full Basement
This Minneapolis remodeling project started as a Garage estimate. After we finished all the details for a new detached garage we started talking about scheduling, the owner wanted to know if we could work around the addition he was thinking about building. Not only can I work around it, I can build it. He was thinking about putting it off until next year because his bids were coming in too high. I asked him what his budget was and if I could come in at within his price range would he be willing to go ahead with the project. He said if you can do that I'll sign today!.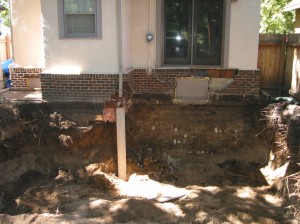 The following Monday I had a team meeting at the site to determine the best way to build the room addition. All trades and suppliers were present. The excavator, cement crew, lumber yard, plumber, insulation contractor, HVAC contractor, window supplier and draftsman. It was a real team effort.
The following Monday I met with Charles and presented the bid. We came in over $10,000 lower than than his budget so true to his word he signed the contract that day.
Now, Charles is a engineer with a computer manufacture so he wanted to be involved with every nail and 2×4 so communication was extremely important.
The Problem
One week before we started excavation on the basement Charles had to leave for Asia and would be gone for the entire construction project. We needed to be creative in finding a way to keep Charles in the loop.
The Solution
We decided that at the end of every day we would e-mail pictures of the progress to Charles so he could review the days work and call by satellite cell phone or e-mail his comments. It was a great idea and all parties agreed. It worked so well that after the heat supply's were installed between the floor joist Charles noticed one of the the floor register's was were he wanted to put a table. He e-mailed this concern to us so we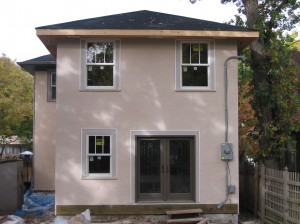 moved the supply run one truss over. This was all done with him 5,000 miles away(pretty cool).
The Results
Besides the project meeting and exceeding the owners expectations, one of the best lessons we learned from this logistical problem is how communication between contractor and home owner always needs to be outstanding. Because of this there wasn't a single change order needed. The contract price was the final price.