Minnesota Fix-Up Fund Garage Construction & Home Improvement Financing

The Minnesota Fix-Up Fund is a state wide program that offers loans at below market interest rates to Minnesota Homeowners. The Minnesota Fix-Up Fund was established to improve the basic livability and / or energy efficiency of the borrower's home.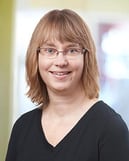 For our Minneapolis St Paul Garage Construction customers the lending center we recommend first is CEE, Center for Energy and Environment.
Center for Energy and Environment offers financing to residential property owners for rehab projects like garages and most energy efficiency projects. CEE is a non-profit organization and a Minnesota Housing Fix-Up program lender.
The loan officer Western Construction recommends is Brenda Yaritz. Brenda brings many years of Minnesota lending experience and has been with CEE since 1998 and is a Senior Loan Officer.
Click Here To Start the Minnesota Fix Up Fund Application Process
For questions you can contact Brenda direct contact information is loaninfo@mncee.org 612-335-5884.
Eligible Minnesota Fix-Up Fund Home Improvement Projects Include
Minnesota Fix-UP Fund Loan Terms
Maximum loan amount is $50,000
Interest rate: Currently 4.5%-5.375% "Rates are subject to change"
Interest rates change quarterly so please call for current rates
Maximum term 20 years
All loans will be secured by a mortgage
Eligible borrowers gross annual household income of $141,000 or less
Borrowers must own the property or be purchasing it through a mortgage or contract for deed
You must close on the loan prior to beginning project(s).
Eligible Minnesota Fix-Up Fund Improvements
Most Home Improvements are eligible, interior or exterior maintenance, remodeling and of course, building your new garage.