James Hardie Stucco Panel
Fiber Cement Siding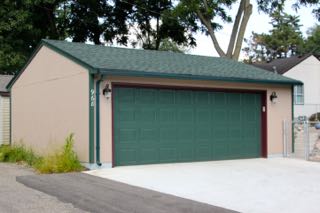 The owner of this St Paul garage wanted to match her stucco home as much as possible but didn't want to pay for real stucco. In this situation I always recommend James Hardie stucco panel fiber cement siding.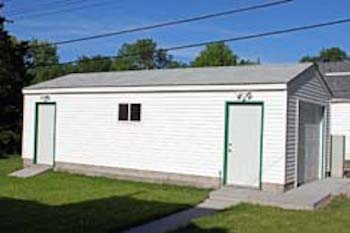 It does have seams every 48" which isn't ideal but has the look and feel of real stucco for thousands of dollars less.
This garage also had an attached shed on the side for additional storage and a really nice architectural detail.
James Hardie Fiber Cement Stucco Panel Siding:
The look and feel of real stucco
Extremely durable fiber cement siding
Low maintenance
Easy to paint
Thousands of dollars less than real stucco