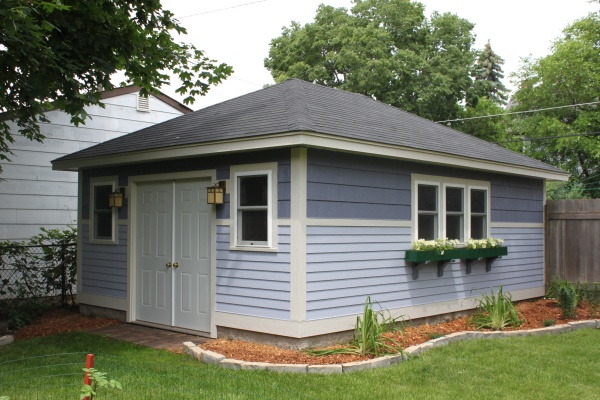 This Detached Garage is located near the Heritage Preservation area of St Paul, Minnesota. The owners wanted to match the style of their home and the era of this Historic St Paul neighborhood.
We used the LP SmartSide product line for this St Paul Garage because LP features a variety of lap siding solutions. all available in 16-foot lengths for fewer seams and faster installation.We also used LP SmartSide Cedar Shakes because they they offer an easy and affordable way to achieve the look of authentic cedar shakes.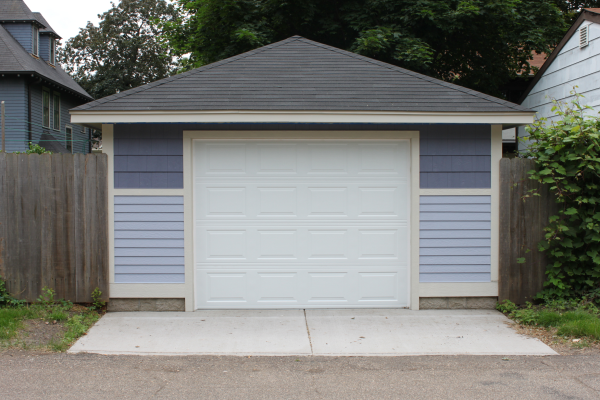 All trim on this St Paul Garage was MiraTEC® Treated Exterior Composite trim. We used MiraTEC® because it combines the eye-catching beauty of cedar with the long-lasting performance of an engineered product.
We even used a rock faced block for that authentic foundation look.