How Long Does It Take To Stucco A Garage?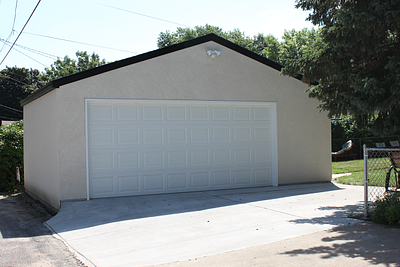 The stucco process for a typical St Paul Garage can add 4-5 weeks. Stucco Garages take longer to build because its a multi step process.
Stucco Garages
Applying Stucco to a Garage is a three-coat process, a scratch coat, brown coat, and finish coat. The typical thickness of the stucco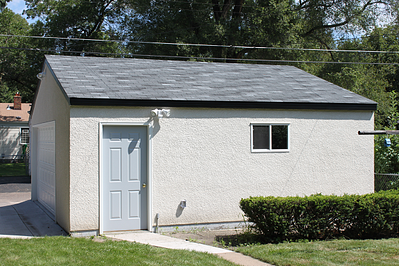 for a St Paul Stucco Garage is 7/8-inch thick. Western's three-coat application will have metal lath mesh reinforcement embedded in the base coat and filled with a brown coat for greater strength and adhesion.
Frame the Garage
Wrap the Garage in a water-resistant building paper
Apply metal lath which is a mesh reinforcement to the building paper
Get the felt and lath inspected before applying first coat
Apply the scratch coat
Let the scratch coat cure for 28 days
Apply brown coat
Apply finish coat
The top Garage picture is a 24x24 Two Car Garage after the scratch coat was completed. As you can see its extremely ruff. The other Garage pictures ar after the Stucco finish coat was applied.