Building A Minneapolis Three Car Garage Isn't Always Easy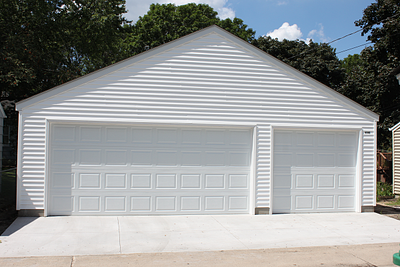 The owners of this Minneapolis Three Car Garage Building wanted to Build a large 34x22 Three Car Garage. However, their lot wasn't large enough. The City of Minneapolis said we needed to scale the Building size down to a 29x22 Three Car Garage Building.
Minneapolis Garage Building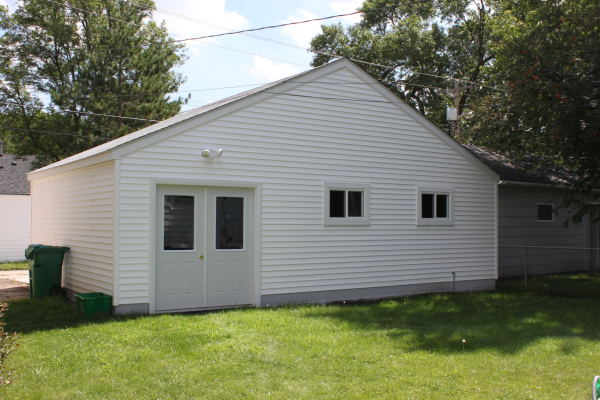 Since the footprint of this Building wasn't as large as they wanted we decided to used our very popular 6/12 storage trusses to increase the Buildings overall storage capabilities. We wanted to use a full 7/12 storage truss but the City of Minneapolis once again said that for this building a 7/12 would be too tall.
This Minneapolis Garage Building was sided with Alside Vinyl Siding. The Buildings roofing was GAF/ELK three tab shingles.