Whats New For Minnesota Garage Doors In 2010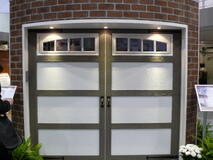 This past January I was at the International Builders Show in Las Vegas. There was a great deal of excitement in the garage door business because of the many new materials and styles of garage doors to choose from.
Forty years ago a typical Minnesota Garage Door was either a Masonite type fiber wood flush garage door or real redwood and cedar garage doors.
MN Garage Doors Materials
Todays garage doors are made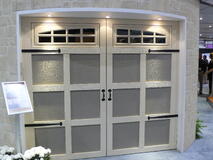 of, steel, fiberglass, vinyl and of course real wood. The newest entry into the MN Garage Door market is taking a steel door and putting an amazingly realistic wood stamp into it. On occasion I had to knock on the door to tell weather it was real wood or steel. Some steel garage doors even have a composite wood overlay to maximize beauty without sacrificing durability.
Twin Cities Garage Door Styles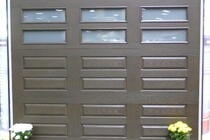 The most popular Twin Cities garage door style today is still the standard raised panel steel door garage door. It comes both insulated and non-insulated. There are several different types of panels to choose from and the glass options are endless.
If you'd like more information please fill out the contact form on the right.