Free Garage Plans From Western Garage Builders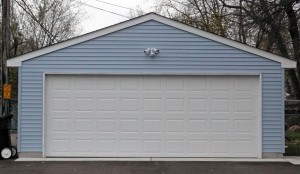 Western Garage Builders has been building Garages in Minnesota for over 60 years. Its no wonder then that one of the the most often asked question is "do you have free garage plans?" Usually the answer is NO. If you search the term garage plans in Google you'll find hundreds of results for garage plans. The cost of these garage plans usually start at over $200.00.
For a very limited time Western Garage Builders is offering our basic 20x22 detached Garage plan for you to download absolutely free. CLICK HERE

Why Is Western Garage Builders Giving Garage Plans Away For FREE?
The answer is simple!
Western Wants To Build Your New Garage
At the beginning of the garage building process a lot of people looking to build a new garage will say to themselves "I can build my own garage, how hard can it be?" or "I can get my buddies together and build a garage in a weekend". These statement couldn't be further from the truth.
Just the permitting process can be overwhelming. The city will ask questions that stump most builders not to mention a homeowner.

How Can Western Garage Builders Afford To Give Garage Plans Away For free?

Simple, Western is so confident that after you look at everything that goes into building a garage you'll want a professional Garage Builder building your Garage.
Western Garage Builders will take care of
All Required Lot Surveys
All City Building Permits and Inspections
Old Garage Removal
New Concrete Garage Slab and Driveway
The Complete Building of Your New Garage
All Electrical and Electric Permits
Automatic Overhead Door Opener
And a Final Cleanup
To get your free Garage Plan CLICK HERE and you will be re-directed.

Thank You,
Bradley ChazinWestern Construction, Inc.Minneapolis 952-920-8888Saint Paul 651-644-6900 Since 1949