Do I need survey to build a Garage in Minneapolis or St Paul?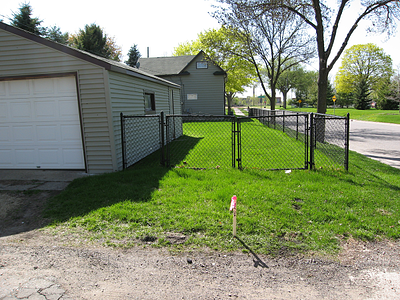 The answer is YES.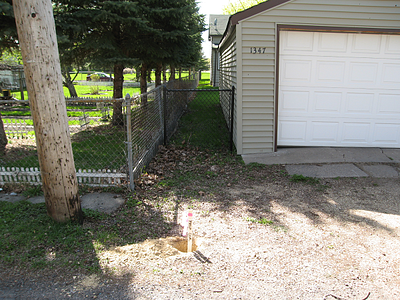 This is a example of a garage built 30 years ago.
The owners of this NE Minneapolis home thought their fence line was their legal property line. As you can clearly see the fence is almost 10' past the lot line on the city's property and 3' on their neighbor's property . Its pretty easy to move a fence but not so much for a new Garage. In this example the old Garage is in a legal location but the fence needs to be moved if either party complains.
Can My Garage Location Be Grandfathered In?
The answer to this question is NO.
Even if you and your neighbor agree the Garage can stay in the same location as the old Garage the City Building Code of the day will take precedence.
For instance, In St Paul many of the old Garages were built one foot from the side yard lot line. Today all Garages need to be three feet from the lot line.
How Much Does A Survey Cost?
That depends on what city you live in.
In Minneapolis and St Paul you only need to survey the closest lot line to the Garage.
In St Louis Park you may need all four line staked regardless on the Garage location.
In Robbinsdale you need all four lot lines and a scale drawing showing the location of the new Garage and home.
Edina requires all 4 lines, a scale drawing of the Garage and home, and the property elevations shown on the drawing.
Therefore depending on the city you live in, the cost of a survey could be somewhere between $300 and $1,000.
Your Western Garage Builder representative will be able to explain what type of survey is required for your Garage project.