St Paul MN Garage Review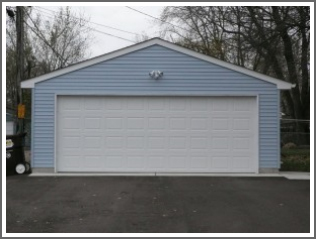 Removal of old (1940) garage, and also deck that was recently built off the side of the garage; Originally, I had a huge Maple tree that came down during our Summer Storm, thus it had to be removed; In order to get a 2-car garage, I would need to sacrifice my deck and my pond- so I called
Western Construction, Inc.
and Brad came and explained in detail what would be done, and I was involved in the planning. I was impressed with the workmanship of the different stages; Not only is this such an improvement to my property, but the knowing that my car and possessions are secure while in garage. Of note, I just had my service door not closing shut- it could be pushed open, so I called
Western
and they were out within the next hour, and fixed whatever the problem was-that is A plus right there. I highly recommend this company.
Member Comments:
Everything went super! I was very impressed that my deck could also be removed with the garage; I needed all the area that both consumed, in order to have a nice 2 car garage. Everyone was professional, pleasant, and obviously highly skillful.