St Paul Garage Designs | St Paul Garage Construction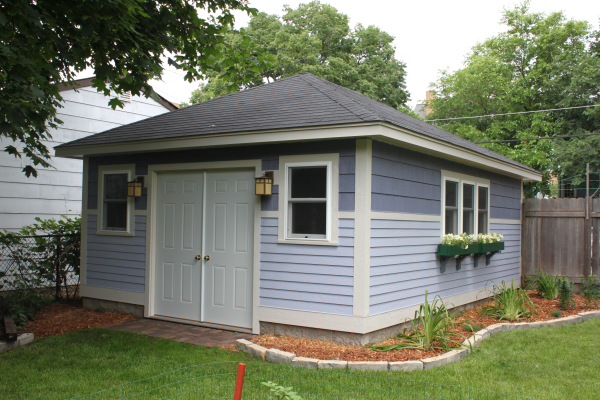 In St Paul we build all kinds of garage designs. Pretty catchy don't you think? Anyway, when you have a garage designed and built by Western Garage Builders you start by selecting one of our St Paul garage roof styles. Western Garage Builders starts with the garage design and then can customize the garage plan to suit your needs.
Gable roof garage design — the standard and most common St Paul garage roof styles. The triangular gable is above the overhead door and is built to match the gables on the house.

Reverse gable roof garage design — another popular St Paul garage roof styles especially when the garage is wider then it is deep. The angle of the roofline slopes to the front and back of the garage. The gable ends face the sides.

Hip roof garage design — has less storage capacity then the gable or reverse gable garage roof but has extra strength that isn't effected by windstorms.

I-joist — ideal for the St Paul homeowner with extra garage storage needs. The strength of the I-joist wood beams in the floor allows the structure to support the weight of additional storage space above.

Garages with gable , reverse gable or hip garage roofs can be designed with standard, storage or attic style garage roof construction.
Contact Us at Western Garage Builders
Call Western Garage Builders at Minneapolis 952-920-8888 or St Paul 651-644-6900 for an initial consultation. You can also contact Western Garage Builders by filling out the contact form on the right.