Building A Garage?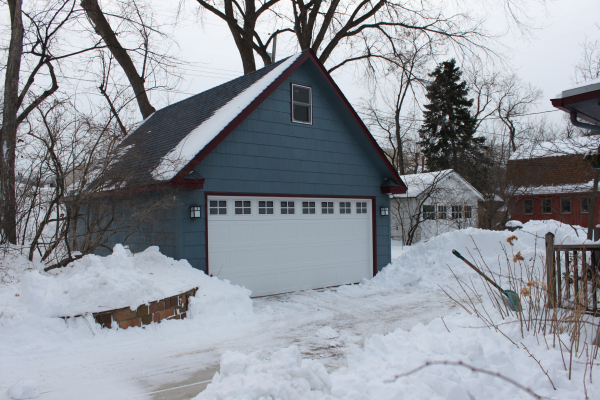 I've been in the garage building business for most of my life and believe it or not I still really enjoy what I do. Helping family's make winter a little easier has its rewards and in some circles pretty popular.
When you live in Minnesota a garage isn't a luxury anymore, its a necessity. In fact, today the high temperature will only reach 5 degrees above zero!! That can have adverse effects on everything from your car to the plane that was supposed to take me from Minneapolis to Las Vegas today. Something froze on the plane this morning so Delta had to go to one of their hangers and bring us a thawed out plane. I think of an airplane hanger as a big, really big Western Garage. We were delayed two hours but better safe than sorry. Thanks Delta!
Anyway,
The good news for Western Construction is, on days like today the phone rings off the hook with people who have serious problems and building a garage is no longer an option.
Building a garage is a good idea,
Dead car batteries because of the extreme cold
Snow emergency so vehicles need to be moved off street
Frozen car door locks and windows
Your car may not heat up until you arrived at work
Security
I could go on all day but I think you get the idea.
The first step to building a garage is to have a site review done by Western Construction. You can give us a call at 952-920-8888, 651-644-6900, email or fill out the contact form on the right. You'll be glad you did!