DIY Garage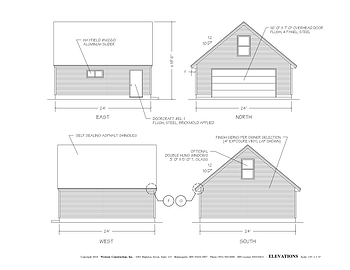 If your thinking about a DIY garage project then you should start with a great set of DIY garage plans.
Building a DIY Garage can be fun and rewarding but you need to eliminate all the mistakes someone who doesn't build garages for a living may make.
To that end Western Construction is offering a set of free garage plans.
You can pay hundreds of dollars for a scaled set of DIY garage plans or you can go to our web site and download them for free.
Why does Western Construction offer free DIY garage plans? Its simple, in the event you decide to hire a contractor instead of building the garage yourself you might choose Western Construction.
Our Free 12 Page Garage Plan Includes:
Garage Slab Foundation Specifications
2 Car Garage Elevation Drawings
Garage Framing Details
Braced Wall Details
And Of Course The Complete Garage Building Detail
All you need to do is click on the link and you'll be directed to page which will give you the option of three different garages. You can download one or all three plans its entirely up to you.