Garage Storage Solutions Car Lift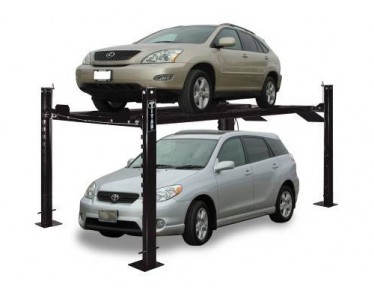 As president of Western Construction, Inc. I'm always looking for cool garage storage solutions to recommend to my loyal customers. One of the more unusual options is a car lift or car stacker. You can turn any two car garage into a three car with the flip of a switch. More storage per square foot, more toys.
The City of Minneapolis has a 10' wall height maximum so a car lift will work with some smaller autos. I just built a garage in Coon Rapids with 15' wall studs. You could stack a full size Ford f150 and a Chevrolet Suburban with no problem there.
Garage Storage
Each city has different maximum wall height requirements so check with yours before you consider purchasing a car stacker or contact a Western Garage Builders representative to take care of it for you. Minneapolis 952-920-8888 St Paul 651-644-6900.