St Paul Garage Home Office
Ten years ago Western Garage Builders only built three to five detached garages a year for homeowner looking to use part of their garage for a home office. Years before that it was even less. Today we build 45-50 garage home offices a year.
If you think about the ROI return on investment for a garage home office it really makes sense. The additional cost to add a 10x22 home office is a fraction of building a room addition attached to your home with the same square footage.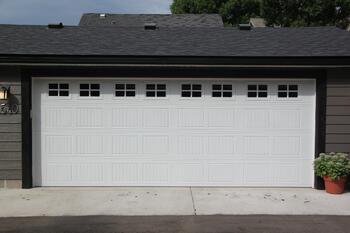 For instance adding 10 more feet to your 22' deep garage will add $4,437.00. Adding a 220 square foot room addition will start at $38,000.00. Looks like a no brainier to me! In fact this morning I'm signing up a couple who live in St Paul not too far from this garage. They started looking at a 22x24 garage but after asking what they wanted their garage for we started looking at other options.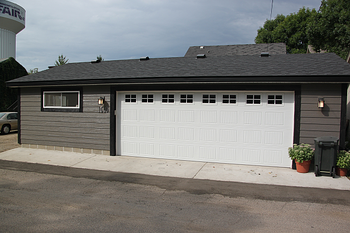 We looked at adding a second floor which would keep the garage footprint smaller but they were concerned that as they aged the stairs could be a problem. They considered putting their garage office in the back of the garage. The problem for them was it brought the garage too close to their home. The best option was to add the garage office to the side of their just like the garage in these pictures.
They decided on a 34' wide garage which is the widest garage we could put on their St Paul lot. In St Paul the side yard setback for a gargae is 3' so a 34' garage with a 3' side yard set back on each side fills out the 40'.