The first thing you need to do when building a garage is plan ahead and visualize everything that goes into it. You'll need to do this in advance because its free to make changes before the work starts. After the work starts it could cost you hundreds if not thousands of dollars to make the same change.
Garage Building 101
What size garage will best fit your lot and storage requirements.
Would you like storage in the rafters or just on the slab.
If you store items in the rafters how will you access that area?
Do you want windows and if so what kind, what size, what style and how many?
What kind of siding and roofing will fit you're budget and home?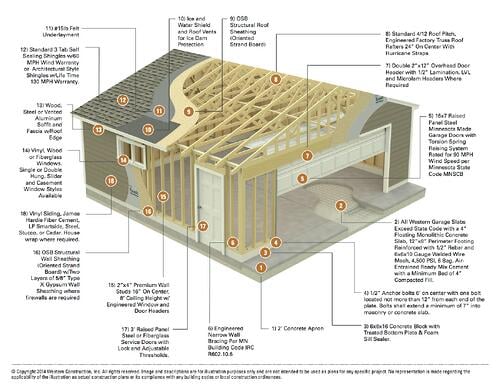 What type of concrete and reinforcing will I want for my new slab?
24x4 or 2x6 wall studs?
factory truss rafters or hand frame rafters?
Standard 3 tab shingles or upgraded architectural shingles?
Is a 16x7 overhead garage door large enough for my vehicles?
Do I want an automatic door opener, if so how many remotes?
Do I want an insulation, what about sheetrock?
Placement, do I want to face the alley or opposite property line?
Electric, how many inside overhead lights, wall receptacles, outside lights?
Standard Two Car Garage

Storage Truss With Floor and Ladder
Attic Truss With Floor and Staircase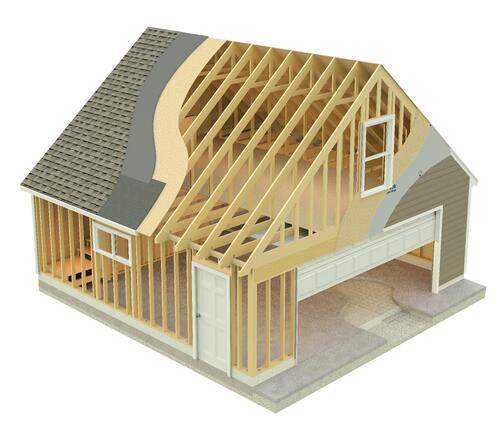 Attic Truss With Dormers