Western Garage Builders Minneapolis, MN
Last summer my daughter Hannah Chazin a business major at High Point University in North Carolina came home and started her (paid) internship with Western Construction, Inc. Hannah will be the third generation Chazin to run the successful Minneapolis Saint Paul garage construction company so I thought now would be as good a time as any to learn how a real business works, instead of just what you learn about business from a book.
The only problem with my plan was the President of High Point University Dr. Nido Qubein was way ahead of me. Dr. Qubein or as the students call him "Nido" already runs his school like a successful business. Everything, I mean everything they do at HPU is to Prepare Students For Life in the Real World.
Case in point, Apple Co-founder Steve Wozniak. "Woz" the genius behind Apple Computer began his role as HPU's Innovator in Residence March 23rd, 2016.
Hannah Chazin, HPU student and the next generation of Western Construction, Inc. and Apple co-founder Steve Wozniak, High Point University's Innovator in Residence.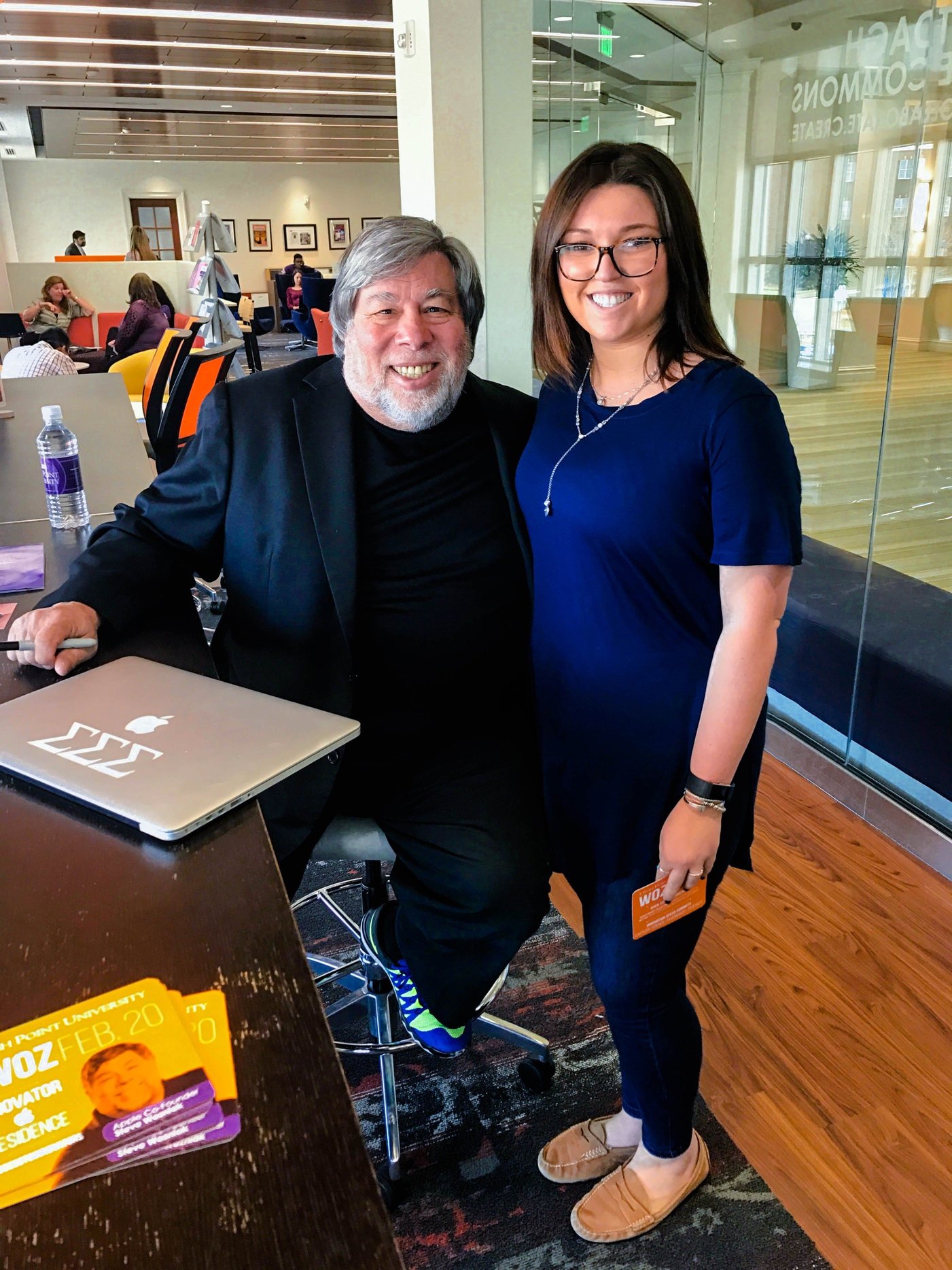 I guess what I'm trying to say is, the future of Western Garage Builders is bright.
I know some of you are saying, Hey Brad, what about Chazin Interiors? Chazin Interiors is my wife Steffany's business located in Wayzata, MN. Chazin Interiors is a high end furniture store, interior design studio and one of the largest real estate home staging companies in the country. Hannah has made it clear from the start, she'll be replacing both of us one day. In fact, she tells us almost dailey it will be sooner than later.
That's my Baby Girl!