Sealing Concrete For Minnesota Winters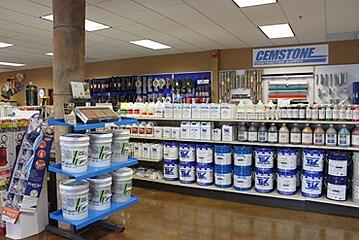 One of the most important things you can do to protect your garage slab and driveway investment is to get a good cement sealer on it. According to Cemstone one of our suppliers, properly sealing all exterior flat work will help maintain the appearance and durability for many years. The sealer should be applied approximately 30 days after placement. Waiting 30 days insures the concrete has had adequate time to cure.
It's very important to make sure your garage slab and driveway are sealed PRIOR to the first winter.
The purpose of sealing your concrete is to keep moisture and harsh contaminants like deicing chemicals from absorbing into the cement. Your car will pick up these contaminants from winter driving not to mention leaking motors, spilled gasoline and anything else found in your garage. MnDOT will use chemicals and salts to keep our Minnesota winter streets clear. However, these contaminates can harm your slab if allowed to soak in.
Even the best garage sealer will eventually degrade from environmental effects and no longer function as designed. Your garage slab and driveway should be resealed on a regular basis in accordance with the sealer's instructions or as needed.
Concrete Maintenance Tips
Avoid using harsh acids for cleaning. Only use products designed for use for Minnesota.
Make sure you floor and driveway are sealed PRIOR to the first winter.
Removing snow and ice will increase its service life.
Avoid using de-icing chemicals during the first winter. Instead use sand for traction.
Avoid fertilizer, fertilizers contain substances which chemically attack cement.
Always check the labels on de-icers. never use products with ammonium or magnesium. These products are often sold as deicers, but they rapidly disintegrate cement. Sodium chloride is the safest deicer for concrete.