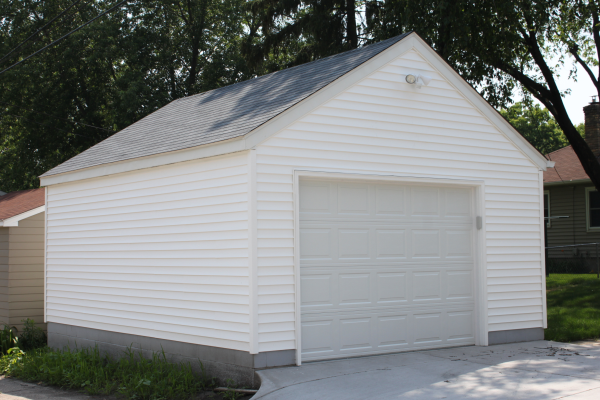 Custom Built Garage Sizes
When it comes to building a garage one of the most frequently asked questions is, what size garage should I build?
For over 63 years the answer has always been the same, the biggest garage you can afford.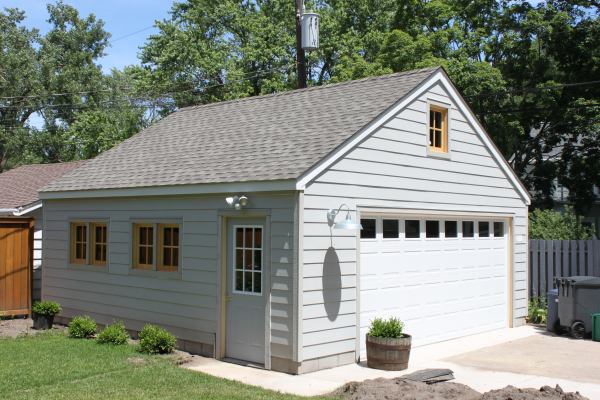 I cant remember anyone telling me their garage was too large or they had too much room. However, I'm always told I wish I would have made the garage a little larger.
A Garage For Every Size Need
Homeowners always worry that another 2' in either direction will make a difference to the look and feel of their yard. The reality is, the yard closest to your home is what you use, not the area by the alley or rear yard. Your patio, grill or garden areas are generally closest to your back door. Your garage is always located in the rear yard or alley.
Put your hands up and approximate 2'. Will this really make a difference to the look and feel of your yard? To your garage that 2' can make a huge difference in the function of most garages. Two feet gives you more room to walk around your car, more storage or just easier to drive in and out of.
Before your garage is built an additional two feet will only cost a couple of hundred dollars. After the garage is built that two feet will cost thousands.
Standard Garage Sizes
A single car garage could be anywhere from 12x20 to 14x22. Most people will bump the size up to a 16x22. The difference in the cost of your garage is minimal compared to the extra space.
The most common two car garage size on a Minneapolis or St Paul city lot is 20x22. 2-1/2 car garages start at 22x22 and go up in 2' increments.
A Three car garage size will start at 30x22 and go up from there. All cities have a maximum square footage allowed. Minneapolis for example limits the maximum size of their garages to 676 square feet. This will allow you a three car garage, either a 30x22 or 32x20 three car garage.