I don't want to die for you, but if dyin's asked of me, I'll bear that cross with honor, 'Cause freedom don't come free.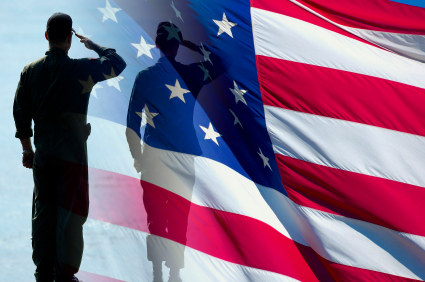 In the last few years I've been in airports all over this great country and there's one thing that always brings a tear to my eye. Its the sight of our American hero's going to and coming from defending this great country.
In the Las Vegas Airport I recently heard this announcement. In 10 minuets at Delta Airlines gate 33 there will be a plane full of wounded worriers arriving. Lets gather and give them a hero's welcome. There wasn't a dry eye in the house.

I could go on and on with other examples but I won't. However, I do have a question.
My team at Western Construction, Inc. wants to do more. How can we help?
I'm asking you, the active duty American (Hero) Soldier how can we help you?
My company Western Construction, Inc specializes in the building of garages, replacement windows and siding. I also have subcontractors who are willing to help like plumbers, electricians, insulation and cement contractors.
If you are active military and live in the Minneapolis St Paul MN metro area we want to help you. While we cant do the work for free we can do the work at cost. There are many patriotic Minnesotans who want to help, so please allow us the honor of helping and contact me to see what I can do.
My contact information is Brad@WesternConstructionInc.com Minneapolis 952-920-8888 St Paul 651-644-6900.
To everyone else who has great ideas on how we can help these brave Americans, please leave a comment in the comment section of this blog for everyone to see.
If you need a little motivation on how to help please read the lyrics to the song American Soldier and then go to iTunes and listen to it. I guarantee it will bring a tear to your eye.
American Soldier
Songwriters: Chuck Cannon and Toby Keith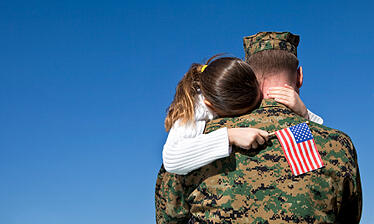 I'm just trying to be a father
Raise a daughter and a son
Be a lover to their mother
Everything to everyone
Up and at 'em, bright and early
I'm all business in my suit
Yeah, I'm dressed up for success
From my head down to my boots

I don't do it for the money
There's bills that I can't pay
I don't do it for the glory
I just do it anyway
Providing for our future's my responsibility
Yeah I'm real good under pressure
Being all that I can be

And I can't call in sick on Mondays
When the weekends been too strong
I just work straight through the holidays
And sometimes all night long
You can bet that I stand ready when the wolf growls at the door
Hey, I'm solid, hey I'm steady, hey, I'm true down to the core

And I will always do my duty no matter what the price
I've counted up the cost, I know the sacrifice
Oh, and I don't want to die for you
But if dyin's asked of me
I'll bear that cross with honor
'Cause freedom don't come free

I'm an American soldier, an American
Beside my brothers and my sisters I will proudly take a stand
When Liberty's in jeopardy, I will always do what's right
I'm out here on the front line
Sleep in peace tonight
American soldier, I'm an American soldier

Yeah, an American soldier, an American
Beside my brothers and my sisters I will proudly take a stand
When Liberty's in jeopardy I will always do what's right
I'm out here on the front line
So Sleep in peace tonight
American soldier, I'm an American
An American, an American soldier